Sharon Hinck Interview!
I'm happy to have here today Sharon Hinck, author of The Secret Life of Becky Miller and her new book, Renovating Becky Miller as another stop on her blog tour. If you haven't read either of her books, I highly recommend both of them. I have a review of Secret Life of my blog, it's fabulous. And without further adieu, an interview with Sharon Hinck!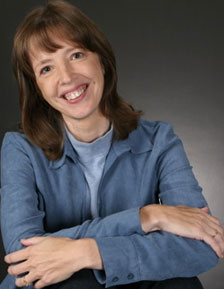 Hi
Sharon
, Just finished reading Renovating Becky Miller and I absolutely adored it. Dare I say it, it was even better than Secret Life.
Hi, Deborah!
THANK YOU! I was very nervous with the second book releasing, because sometimes folks like a writer's first book, but the rest fall flat, and so I've been delighted that this story grabbed people in a new way.
I love all the movie sequences at the beginning of the chapters. You picked all my favorites which include a lot of the geeky/nerdy (Star Wars, Indiana Jones, Narnia, LOTR!!!) movies. Which movie do you most relate to with your own life?
You nailed it! I'm a geeky/nerdy soul. :-) And oddly, I relate best to stories and movies of epic battles - (more so than the relationship drama kinds of movies). In real life I might be wounded by a friend's criticism, exhausted by managing my kid's schedule, and struggling with health issues that make it hard to get my work done....but in my imagination, it FEELS like Braveheart and LOTR with swords clanging. That's why I write "stories for the hero in all of us"...because I think many women's lives are heroic battles against the pain they see around them in the world, and in the lives of their family.
If Becky Miller was made into a movie, who would you want to play Becky, Kevin, Lori, etc?
Wow...this is really tough for me. I thought of Lori first, because whenever I think of her, I think of a dear friend who looks like an Alvin Ailey dancer...so since we're doing fantasy casting, I'll pick a young Judith Jaminson. I think Meg Ryan would be a fun, whacky, exasperated Becky. BECKY would like Kevin to be played by Colin Farrell... But I think a young George Clooney would do a great job. Who did you picture?
Hmm I'll have to get back with you on Becky and Lori, but I kept picturing Michael Vartan as Kevin *shrugs*. Sometimes it felt to me that Kevin was being really unfair with Becky's situations. Do you feel that husbands really are that clueless when it comes to what their wives have to do to keep the family running?
I don't think they are clueless, but they often don't get quite as emotionally entangled or overwhelmed by all the crisscrossing relationships and responsibilities - so it's hard for them to understand why their wives are so torn up by some of the issues. I hate generalizations, so take this with a grain of salt...but sometimes a husband can see easy solutions (your friend isn't returning your calls? Maybe she's just busy. Don't worry about it) that don't work for the wife (Something is WRONG. She's mad at me. I just know it. And I can't rest until I find out what it is and how to fix it).
One recurring theme in the book is that Becky learns that she can't do everything on her own and has to learn to say no, from her family to the church. She had to learn to stop trying to please people. Why do you feel that a lot of people, even Christians, have this problem?
I think deep inside, we have a very good impulse. Something deep in our created/redeemed soul longs for the way life was meant to be - the Garden of Eden...the paradise to come. And we fight to restore that in the little ways we can contribute while here on earth. So when we see a need, we want to step in and meet that need. It gets out of balance when we don't trust that God has the universe under control and He might be calling us to just one little corner of service. We DON'T have to do it all. In fact, TRYING to do it all can distract us from the specific task God has called us to fulfill.
The other tricky part is that our sinful nature stirs up motives other than love. That's what Becky found. She wanted to care for her mother-in-law, but her loving motives were all tangled up in guilt, winning points with Kevin, looking good to others.
Will there be another return of Becky Miller in the future?
I have a SUPER cool idea for another Becky story (and the fantasies would be inspired by classic books). But that is totally up to my publisher. The first book has only been out eight months, and they are wisely waiting to see how both books do. There is so much GREAT contemporary Christian fiction out there now, I'm always amazed and delighted when anyone chooses to buy my books - by an unknown, brand new author!
Thank you so much for answering these questions and I'm honored to be part of your blog tour. Since you went to Regent University, ever think about stopping by again to visit your alma mata? I would love to have a chance to meet with you if you ever did! Thanks again for such a wonderful read!
I would LOVE to visit the Tidewater area again. I miss it. Ted and I had happy happy years there, and I even set an upcoming novel ("Penny's Project" Bethany House Publishing, 9/2008) in Chesapeake and Norfolk. Thanks SO much for letting me stop by to chat. These were fun questions! I'll stop back later to answer any questions or comments from your visitors. Also, thank you so much for your supportive and encouraging words.
Thanks for stopping by Sharon!! Now everyone go out and buy Renovating Becky Miller (Secret Life too if you don't already own it). Do it now!!!! :)