Book Review: "The Parting" by Beverly Lewis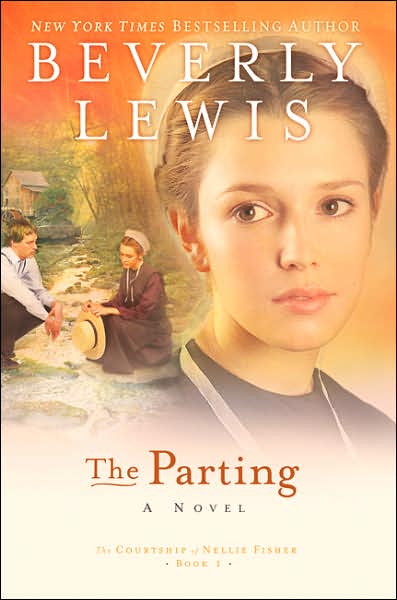 Old Ways or New?


Nellie Fischer is an Amish girl who is still getting over the recent death of her sister. Troubled by the unknown circumstances surrounding her death, Nellie tries to focus on her relationship with Caleb Yoder and the possibility of a future with him. Meanwhile her father has found a new belief, one that goes against the very traditions of the Old Order Amish. By becoming a believer in Christ along with his family, he faces the punishment of being shunned by the community. This affects Nellie's and Caleb's relationship as their fathers are on different sides of this debate.
I was really excited when I heard that this book was coming out. First I love Beverly Lewis so of course I was thrilled that she had a new book on the way. But more important was the subject matter of the book. I have always wondered what exactly is the faith of the Amish based on? In one of my past reviews of Lewis's books, I questioned if the Amish are indeed really Christians. They seem to think that accepting Jesus is grounds for shunning. Seeing as how popular the Amish culture is lately, I want to know exactly what they believe in. So I was interested to see that this very subject would be the basis for this new series. And Lewis' came through and answered my questions with this first book. The narrative is very easy to follow, rich in detail. I could picture the characters going throughout their daily lives. I wish I could visit Nellie May's store and buy some baked goods for myself. There are some subplots that seem confusing such as Rosanna and the babies that don't seem to tie into the story at the moment. I was more interested to find out more about the circumstances surrounding Suzy's death and the way the church was going to handle the new wave of believers. I'm looking forward to continuing the rest of this series. If you're a Lewis fan you will not be disappointed.
The Parting
by
Beverly Lewis
is published by
Bethany House
(2007)