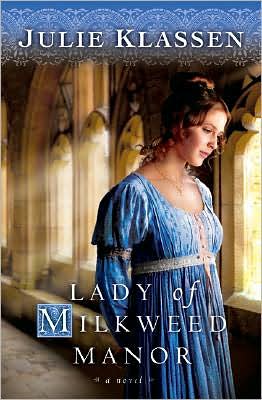 One of the best historical novels of the year
Charlotte Lamb is a vicar's daughter who's committed a ghastly sin: become pregnant out of wedlock. Banished by her father and sister, she arrives at Milkweed Manor, a place where other young women in trouble live. There she learns about what being pregnant is really like, the life of a nursemaid and what happens to unwanted babies. While there, Charlotte meets with a old family friend, Dr. Taylor, who is hiding a secret of his own. Just when Charlotte thinks her life couldn't get any worse, she has to give up the one thing that means everything to her...
I never realized what the life of a nursemaid was like. In fact I just figured that nurses just helped out mothers who did not want to nurse. This book showed me there is so much more than that. It was quite interesting to read about all the guidelines and standards a nurse was supposed to have. Since I'm a history major, I relished all the details about the time period. Learning about the houses where unmarried pregnant girls went to was highly educational. I felt sorry for Charlotte throughout the book. It seemed that her life was destined to be nothing but despair for her. Throughout the novel, the reader keeps hoping that a glimmer of hope will work its way into her life. It was obvious that a lot of historical research had been done for this book and it shows. The tidbits about nursing and milkweeds at the beginning of each chapter were informative and helped to give more insight into the story. Also of interest was the way that postpartum depression was handled in the 19th century. I loved that the setting was set during the regency area. It brought to mind images of Jane Austen and Jane Eyre. I could totally see this book being made into a movie. There's so much emotion in this book that would project wonderfully in live action. This was an excellent first novel and one of the best historical novels I've read this year. I am looking forward to Julie Klassen's next book. HIGHLY recommended.
Lady of Milkweed Manor by Julie Klassen is published by
Bethany House
(2008)