My Library Reads No. 5
My Library Reads is a spotlight on the library books that I have read during the previous week. This is not a post on what books I borrowed but books that I read. Since I don't review library books, this is a way to still be able to showcase them
on my blog.


BTW, if anyone knows of another meme that is like this on another blog, could you please let me know? I don't know of any myself, but if there is one already in place, I'd like to give credit where credit is due!
Library Books read from 1/2/11 - 1/9/11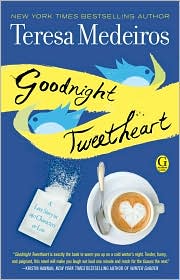 Goodnight Tweetheart
by Teresa Medeiros (Gallery, 2010)
Fun book about twitter relationships and by using tweets and DMs, it makes for a very quick read. I enjoyed it very much. HOWEVER, I know it's a romance book and all, but my gosh, did the characters start flirting and talking about sex as soon as they started talking to each other? Also, while I know that they switched to DMs eventually, it seemed that they were treating twitter like a private chat as opposed to seeing that it was open to everyone to read. I would have liked for Abby to have a bit more interaction with other reads on her twitter in addition to her relationships tweets.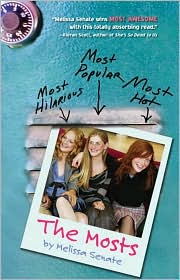 The Mosts
by Melissa Senate (Delacorte Books for Young Readers, 2010)
I hate queen bees but for some reason I can't stop reading books about them. This story takes a different perspective on the whole mean girls storyline and puts a different twist on it. I always enjoy books from Melissa Senate and this one is no exception.
Audiobooks:

Harry Potter and the Goblet of Fire
by JK Rowling (Listening Library, 2000)
This is like the 10th time I've listened to this but for some reason, talk about Cedric's death makes me cry every time. I also keep picturing Rob Patz as Cedric so maybe that's the reason for the crying.
Adventures in Odyssey: Battle Lines
(Tommy Nelson, 2002)
Super intense episodes as the Novacom saga comes to a close. I mean really really intense. Not for the kiddies under 8.