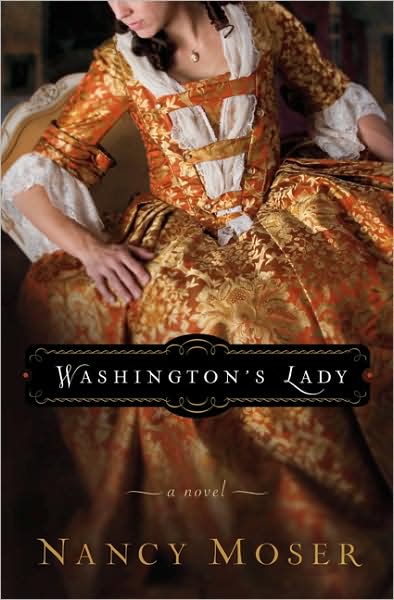 The True Life of the First American Lady
It has been said that without George Washington, there would be no United States. But without Martha, there would be no George Washington. He called her "my other self." Who was this woman who captured the heart of our country's founder? Martha Dandridge Curtis was a wealthy, attractive widow and the mother of two small children when she was courted by, then married to the French and Indian War hero. Her new life as Martha Washington took her through blissful times at Mount Vernon, family tragedies, six years of her husband's absence during the Revolutionary War, and her position as a reluctant First Lady.
As a history major, I love historical fiction. But it has to be good historical fiction, not the kind where a famous figure randomly pops up in the story. I fully appreciate it when you can tell the author has done their work by researching the entire life of their characters to bring them to life. You can feel the heartbreak of Martha as her children and those in her family die before their time. It's anguishing to read about a mother's loss and the pain and suffering it brought about. It's also nice to picture George and Martha as being young. The universal image of the two is older with white hair and you don't think about them being young and in love. To see how much they loved each other even when they were at their worst times, when war separated them or when there was joy and happiness is a true testament to the success of a loving marriage. Moser does not make her perfect though. Martha was a real person and not a perfect woman. Someone really needs to option these books as movies. I can totally see this story come alive onscreen. This book brought to mind the John Adams miniseries that recently was on TV. The time period is the same so I could easily picture the characters blending together. I could see Moser's entire Ladies of History series being optioned into a PBS series akin to the recent Jane Austen season. As I said before the reader can tell that a lot of research went into writing this book. It's very risky writing about a figure that is so well known and loved by the country. Nancy Moser did a brilliant job bringing to life our first First Lady. Reading this book wasn't like reading a story, it was as if I was reading Martha's own personal diary. This is THE BEST historical fiction novel I have read this year. I think Martha herself would be proud. HIGHLY recommended especially for history buffs.
Washington's Lady by
Nancy Moser
is published by
Bethany House
(2008)