Book Review: "Skizzer" by A. J. Kiesling and BOOK GIVEAWAY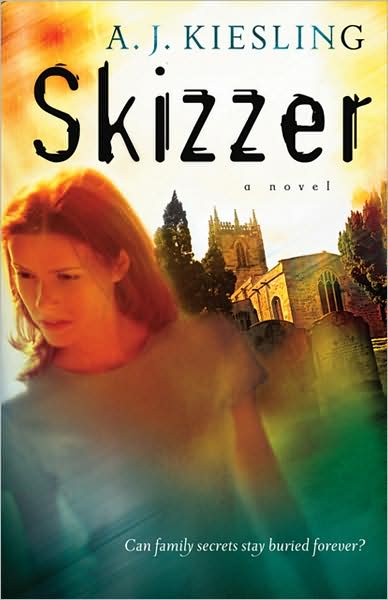 I'm giving away
a
brand new copy of today's book! Leave a comment with your email address so I can contact you if you win. I'll pick a name and announce the winner on Thursday
, April 17. Good luck!
The Past Will Come Back to Haunt You
Claire's sister has gone missing. With barely any clues to go by, she and her brother in law go in search of Becca trying find the reason why she disappeared. Family secrets become revealed in their search, causing many closed wounds to open again. Among their travels, Claire is taken back to memories of her childhood trying to remember what could have caused Becca to leave so suddenly. These secrets cause her to rethink about her past and makes her wonder if the truth would be better off buried forever.
Never judge a book by it's title. When I originally heard of this book, I had no idea what to make of what the story was going to be like by it's name alone. To me it sounded like a science fiction novel which I normally don't . I'm so glad though that I didn't listen to my gut instinct. This book was a wonderful joy to read. I was totally drawn into this story. Hidden family secrets always make for a great plot, and this book uses that angle perfectly. At first the time shifting was a bit confusing. This is mainly because except for going back into the girl's childhood, it is difficult to differentiate between the past and present. However once you realize what's going on, it's very interesting as the reader is part of the story to try and solve the mystery. It is a little baffling as to why Becca left without telling even her husband anything, I didn't feel that part to be very realistic. Still, the mystery throughout is engrossing and I enjoyed the ride. I always enjoy reading stories about sisters mainly because of the fact I have two myself. Plus, I also love how the characters get to travel to England, land of the best story settings in my opinion. It gives good atmosphere to the storyline and helps to add to the mystery. I am so glad that I did end up reading this book. I'm looking forward to the next book by this author.