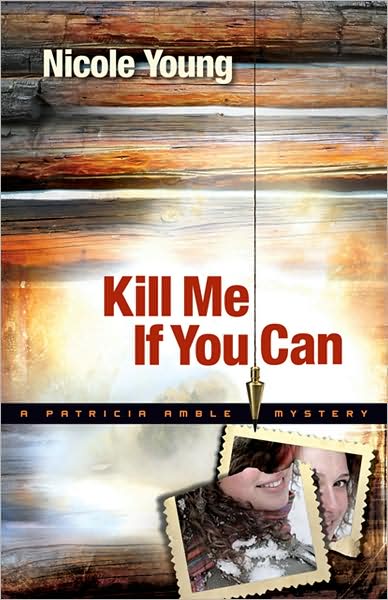 Family Feud Turns Deadly
Tish Amble is running away. She's left the town of Rawlings and the man she loves for the old family cabin on the shores of Northern Michigan. There she discovers that the remnants of her estranged family still rule the area with fear and threats. There are secrets about her parents and grandparents that are yet to be discovered. But someone doesn't want the past to be revealed and is doing all they can to make sure Tish doesn't find out.
I love reading about books that deal with redecorating and home renovations. Tish should have her own show on the H&G network. Her goals in life would fit perfectly into the channel's lineup. Throughout the book she struggles with her feelings from how she should feel about Brad to her ties with her family. What confused me at first was Tish's relationship with her grandfather. Maybe it was just me but the way I originally read into it was that they did not get along at all. Imagine my surprise when there are hugs and memories all around. I did enjoy learning more about her past. In the first book, we are only introduced to a little slice of Tish's life so it was interesting to dig deeper into her history. And boy does she have a complicated family history! No wonder she doesn't go around telling others about it. I wished that her relationship could have been resolved more throughout the book. They had good chemistry in the first book and it was difficult seeing them apart in this one. It was also very interesting to see how the subjects of infidelity and drug use are dealt with. With a cliffhanger ending that will knock your socks off, the next book can't come fast enough. I'm looking forward to the next chapter into finding out the secrets of Tish Amble's life. Fantastic second book for Nicole Young.
Kill Me If You Can by Nicole Young is published by Revell (2008)